September 13, 2016 2:15 am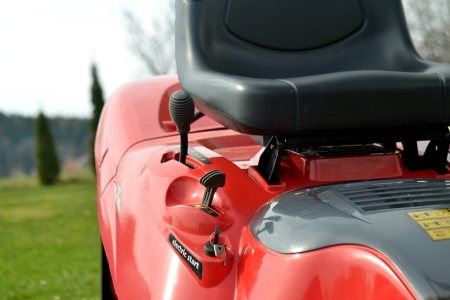 When is being referred to as a "zero" a good thing? If you were among thousands of attendees at the 2015 Green Industry and Equipment Expo (GIE+EXPO), you know it's when it's zero-turn!
GIE+EXPO, the largest trade show for garden, lawn and outdoor power equipment, is held annually in Louisville, Ky—and the belles of last year's ball were zero-turn mowers.
Altoz, manufacturer of high-performance zero-turn radius (ZTR) mowers, unveiled the XR series of products at the event. Steve Noe, a blogger at OutdoorPowerEquipment.com, notes Altoz equipment is now available with Briggs & Stratton, Honda, Kawasaki and Kohler engines.
Manufacturer Wright introduced a 72-inch model to its growing line of Stander ZK mowers at the event, as well. The machine's left/right hydro systems, mowing speed and push-button deck lift all contribute to improved efficiency and productivity, Noe says.
The Poulan Pro p54zx was another top contender at the event, with ToolsAroundTheHouse.com ranking it the sole five-star performer on its list of best zero-turn mowers on the market. The machine features an electric clutch, a high-back seat and a hydro-gear EZT transmission, among other features.
Whichever zero-turn mower you opt for, safety is paramount—like other large mowers, they pose rollover and tip-over dangers, especially on uneven surfaces. Because only the rear wheels are powered (the front wheels are for pivoting), zero-turn mowers are much more difficult to stop, especially when riding down a steep slope. Ride safe!
Published with permission from RISMedia.