November 4, 2016 2:33 am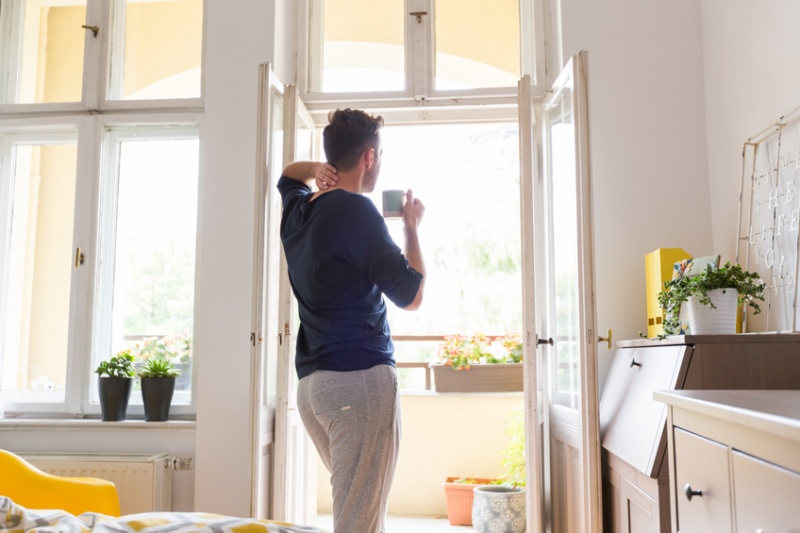 Waking up on the right side of the bed comes naturally to some people. For the rest of us, mornings can be painful. Morning person or not, however, your habits upon rising have a lot to do with how the rest of your day will go. Here are some painless ways to turn your mornings into good beginnings:
1. Wake up gradually. Bolting out of bed to a loud, jarring alarm is not the way you want to begin your day. Set the option on your smartphone alarm for ascending sound, so that your alarm starts off quietly and gradually builds, gently rousing you from sleep.
2. Make coffee time sacred. Instead of hitting the snooze button for an extra 10 minutes of poor sleep, take that time to sit quietly with your coffee, tea, cocoa or whatever your morning poison happens to be. The few moments of peace will ease you into the day.
3. Gather your thoughts. Meditate, pray, journal, etc. This will help calm and focus your mind. The frenetic pace of the day is lurking around the corner, so here's your one chance to get grounded.
4. Exercise. Even if you've had a bad night's sleep and still feel exhausted, getting a workout or a walk in will wake you right up. Exercise boosts your serotonin and energy levels and will always put you in a better mood to face the day.
5. Eliminate decisions. Even the smallest decisions can seem overwhelming in the morning when you're rushing to get out the door. Save yourself some angst by figuring out what you're going to wear and bring for lunch the night before. Do the same for the kiddos, too.
Published with permission from RISMedia.