June 27, 2017 1:21 am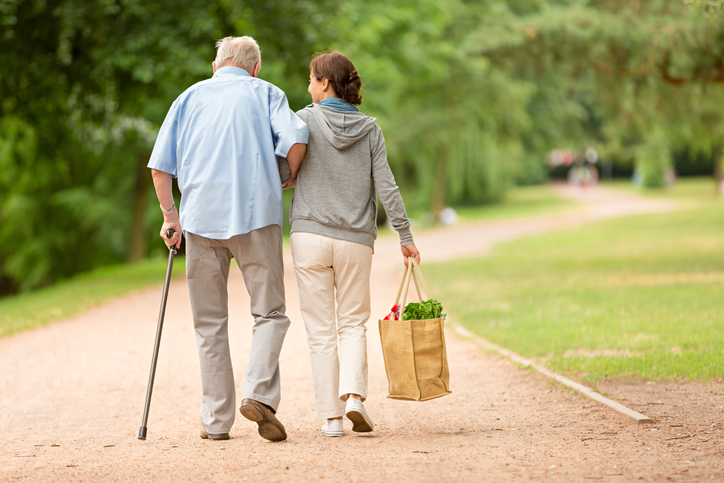 America's rapidly growing number of age-friendly communities is encouraging states, others cities, towns, and rural areas to prepare for the rapid aging of the US population by paying increased attention to the environmental, economic, and social factors that influence the health and well-being of older adults.
The age-friendly communities network was launched in April 2012 and operates under the auspices of the World Health Organization's Age-Friendly Cities and Communities Program.
According to AARP, well-designed, livable communities promote health and sustain economic growth, and they make for happier, healthier residents, of all ages.
Age-friendly or livable communities have features such as walkable streets, housing and transportation options, access to key services and opportunities for residents to participate in community activities.
Grantmakers in Aging (GIA), a nonprofit comprised of philanthropies dedicated to improving the experience of aging, conducted a study to understand what principles would contribute to sustainable age-friendly efforts.
Beyond simply funding an effort, these principles outline five key characteristics that, when incorporated into age-friendly efforts, provide a primer for local action. The guiding principles, which are addressed in detail by a report titled "Guiding Principles for the Sustainability of Age-Friendly Community Efforts," include:
- Building public will by identifying and developing potential champions; fostering citizen commitment; addressing misconceptions of aging and older adulthood; communicating broadly; and celebrating accomplishments.
- Engaging across sectors by connecting with a variety of sectors, initiatives that benefit a wide range of ages and constituencies,and regional planning organizations - and inclusively embedding age-friendly efforts in established organizations and programs.
- Securing resources by identifying a backbone organization to drive age-friendly efforts; leveraging partnerships for non cash resources; and seeking diverse funding sources for start-ups and demonstration projects
- Finally, advancing age-friendly public policies, practices, and funding by being alert to sustainable funding streams; embedding age-friendly goals and strategies into municipal, regional, state and federal planning documents; and working with municipal, regional, state, and federal governments to adopt policies and practices that make communities and regions good places for people of all ages.
Learn how to get your community designated by visiting: aarp.org/livable-communities/
Published with permission from RISMedia.