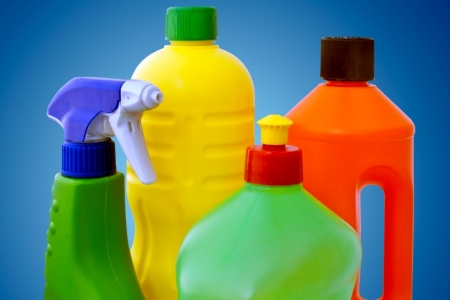 A number of household cleaning products are laced with chemicals not only harmful to our health, but also to the environment. How can you identify the safest products?
Look for the "Safer Choice" label, which denotes products that have been federally evaluated and approved for safety. The moniker, recently launched by the U.S. Environmental Protection Agency (EPA), is part of a program backed by over 500 partner companies, and is available for more than 2,000 qualifying products.
The program covers a range of household products, including all-purpose cleaners, carpet and fabric shampoos, deck and siding washes, kitchen and bath cleansers, laundry detergents, and more.
EPA scientists have stringently assessed the products with the Safer Choice label, determining that they contain ingredients healthier to humans and less damaging to the environment.
"[The] EPA has developed its new Safer Choice label so that it will be easier for shoppers to choose cleaning and home care products that are safer for families, pets, communities and the environment," says EPA Mid-Atlantic Regional Administrator Shawn M. Garvin. "Our Safer Choice program empowers consumers to protect their health and minimize the impact on the environment through everyday purchasing decisions."
Source: EPA
Published with permission from RISMedia.