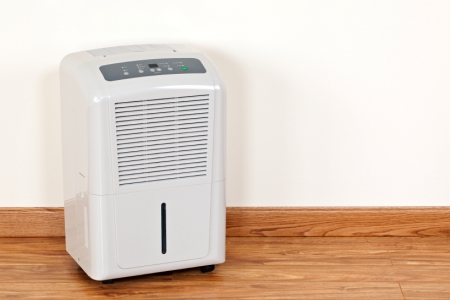 Mold is both hazardous to health and damaging to property. Identifying and removing it can be challenging for homeowners without experience in remediation and restoration.
"Mold isn't something most people think about until they experience it in their own home," says Peter Duncanson of ServiceMaster Restore and The Institute of Inspection, Cleaning and Restoration Certification (IICRC). "It's important to beat mold at its own game. This means taking steps to prevent mold from growing, or calling in an expert right away to stop mold in its tracks once it begins to grow in your home."
Many homeowners wrongly believe they can eliminate mold with bleach.
"Many retail products will change how mold looks, and you might think it's gone because you don't see it," Duncanson explains. "The only way to get rid of mold completely and safely—and to be sure you're protecting your property and health from additional risk—is to have trained professionals physically remove it from the affected area."
Duncanson says there are many steps homeowners can take before the need arises for a professional. These are:
• Eliminate food sources.
Vacuum frequently to keep dust—a primary mold food source—to a minimum. Bear in mind that plants and terrariums may also be sources.
• Ensure adequate airflow and reduce moisture.
To control ventilation and lessen moisture in the bathroom, open the door and windows or run an exhaust fan while showering. Invest in a dehumidifier for the remaining rooms in the home, if possible. You may need more than one if you live in a large home.
• Clean vents.
Each month, clean HVAC baseboards and/or floorboards and bathroom vents with a HEPA-filtration vacuum. If you spot a section of mold, do not use the vacuum to remove it—this can exacerbate the issue.
If you come across larger swaths of mold, refrain from using a fan to dry it out—this can release spores into other areas of your home. To prevent costlier damage, call a professional as soon as possible.
Source: ServiceMaster Restore
Published with permission from RISMedia.